Casey Conroy
---
May 22, 2012 ( Categories Meditation, Philosophy, Yoga | Tags: animal, ego, identification, Meditation, mindfulness, visualisation, Yoga )
Yoga in its 8-limbed form, is psychic surgery. It is one of numerous ways to loosen the scar tissue that keeps us completely bound to ego, or identification with our thoughts and emotions.
In the west we often mistaken ourselves for the emotions we feel, the beliefs we hold, the roles we play and the material things we have.
This "identitifcation with ego" is arguably the root of suffering as taught by innumerable spiritual teachers both modern and ancient. The explosion of yoga in the west is seemingly a counterbalance to the plight of our collective mindstate.
Leopard in a cage
But let's bring it back to the individual. Observe the mind and you will, at times, find an animal. This is especially relevant when we're experiencing extreme emotions, such as anger, irritation, sadness, self-pity.
Once I notice I'm in a certain mind state, say irritation, I often find it useful to  visualise that emotion in its animal form. When I'm irritated, I see a leopard in a cage.
I watch the leopard scratch the bars, growl, jump up and try desperately to break free and rip the source of my irritation from limb to limb. Yes, it's scary! But it helps me to separate the emotion from my essence, and to realise its temporary and often insane nature.
I find it helpful to watch the leopard pacing, fretting and growling as I witness those emotions in myself. If I stay with it, I can move through the emotion and watch the leopard calm down at least a little bit. Without this visualisation it takes much longer for me to (a) not be inundated by irritation and (b) to let go of it so it doesn't stuff up my day.
The power of visualisation
Visualising your emotions can be a useful way to detach from them and move through them, allowing them to create as little tension and acidity in your body, and suffering in your mind, as possible.
You don't have to use animals – I just find it useful as I love animals and have been around quite a few of them.
As another example, in self-pity I visualise a little child complaining about having her lollipop stolen, I watch her throw a tantrum and cry as I feel those child-like emotions welling up in my body. Often (not always, but often) this is enough to slam my perspective back into alignment, and get on with my day without holding onto negativity.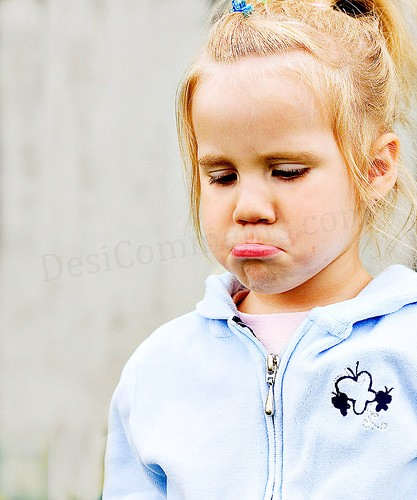 Yoga as a tool for awareness
The practice of yoga – asana, meditation, pranayama, etc – is crucial to giving me the awareness to catch myself in these crests, or states when negative emotions arise, so that I can watch them from a safe distance and detach from them more swiftly.
Don't be fooled – I am very much a novice, and 8 or 9 times out of 10 I don't manage to catch the emotion, instead I get swept up in it and tossed to and fro in the emotional surf. But I have no doubt that yoga has helped me bring that down from 10 times out of 10.
Sometimes its painful, confronting, scary. But the more I undergo the psychic knife on the operating table of my yoga mat (or meditation cushion, running shoes, counsellor, journal, or whatever your tool of choice is), the more I understand myself, and the less I suffer.
This makes the discomfort of setting aside time to meditate, or holding a challenging posture, so worth it.
---